March 3, 2011
There is a glimmer of hope with community sales as of recently. Two spectacular home site lots (land only) recently sold: Lot 40 Phase 1 and lot 39 phase 1 both sold for $240K!  This was far above previous sales, which makes me very optimistic about the 2011 spring/summer/fall season ahead.
Another sale worth mentioning was a home that sold for 775K:  7 Calle Lomita:  Prior to that home sales were coming in bit lower on average.
Please feel free to contact Will Beecher 505-918-5730 or beecha@gmail.com for market updates or a free comparable analysis of your own property.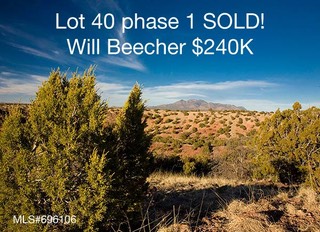 7 Calle Lomita: